Ausable: Awesome Ausable Chasm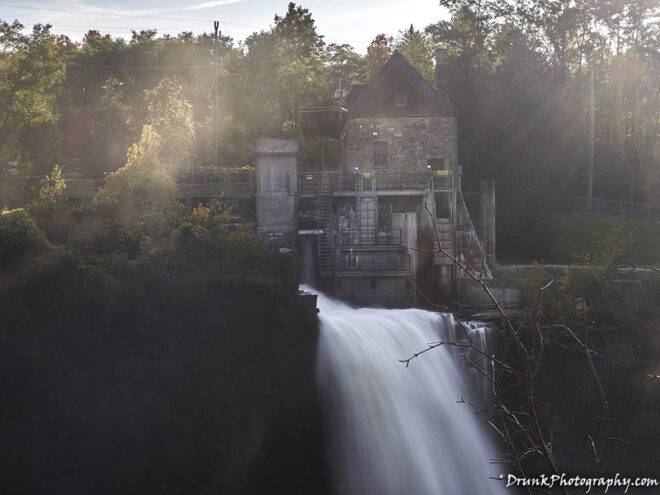 Quick work out with great views
Previously, I told you what a Gorge was, but do you know what a CHASM in? A chasm is a narrow, long, deep breakage (such as a crack or splitting) of a surface, and in this case that surface is the Earth. Technically that's a gorge, which is not what Ausable Chasm is.
Previously, I told you what a "gorge" was, but do you know what a "CHASM" is? A chasm is a narrow, long, deep breakage (such as a crack or splitting) of a surface, and in this case that surface is the Earth. Such a rock formation is located right in New York State, and is also called "the Grand Canyon of the North East". Now, of course, it doesn't compare to the Grand Canyon, but it is gorgeous nonetheless.
Ausable Chasm is rock formation (a sandstone gorge) that is split by the Ausable River, in Keeseville, NY and is part of the Adirondack Mountains, ultimately bleeding into Lake Champagne. Ausable Chasm is 500 million-year-old Potsdam class of sandstone which is from the Cambrian Period. 10,000 years ago, the ice age sent glaciers plowing through the area, carving up the caverns and caves of the Ausable Chasm, then it also combined with the Ausable River and Lake Champaign, leaving this 160m (520 feet) thick sandstone formation. Ausable Chasm is between 90 and 150m (300 and 500 feet) deep by 6 and 15 m (20 to 50 feet) wide. The name "au sable" is actually French for "Sandy", a fitting name for the sandstone formation.
Ausable Chasm is just over a 5-hour drive from NYC (north) and I was surprised by the number of NYC residents whom I made aware of this location, had no idea what it was or where it was. They didn't even know about the Ausable River, which runs horizontal to the Adirondacks Mountains and has many beautiful stops along its side. How do people not know of this place when Ausable Chasm has only been a major tourist attraction since, oohhhh… 1870 and spotted by European explorers since 1765!!!
Despite no one knowing about Ausable Chasm or the Ausable River, I decided to give it a go while heading to Vermont, and I will tell you, it is definitely a hidden treasure of NY State. I liked it so much, I've been to the place 2 years in a row, in fact, I just completed my second trip up there, this time dragging a highly-impressed second NYC resident with me to quickly hike a 2-mile stretch, then doubling back to reward ourselves with a rafting ride. It is always a great workout to quickly sprint through that especially when it's cold outside, and you can do easy, moderate and intense trails to enjoy the scenery from different angles. This place features some very picturesque views along the Ausable River, including bridges, wildlife, and the Ausable River raging through the rocks. Oh, there is also another gem that you will get to see up close, when you get through with doing the trails or rafting runs, it is called Rainbow Falls, which was also created in the same period as a result of the erosion from the results of the glaciers carving out the land. It turns out that the power of this part of the river is technically coming from that Rainbow Falls flow of water. There is also a dam there that is helping to moderate the flow of water, but it's under construction and used to look like this below
You won't see this water here, today, and the force of water coming out of the hydro electric dam is shooting like crazy right now now that they've redirected the flow of water around this area. Due to this, you can see some great affects and transformation like in the blog's cover-shot, and pictures of Rainbow Falls here. The comparisons can be seen below:
In my opinion, the best time to go is in the fall, so you can see the foliage and get to see the whole place without it being overrun by other tourists. As it gets chilly out, you can still do the courses and then go do a float down the river, as last as Indigenous American Day in October. You can still get fall foliage in now, as of time of this blog, and due to the dam work, the rainbow falls water is shooting out far and hard, all 3 of the waterfalls.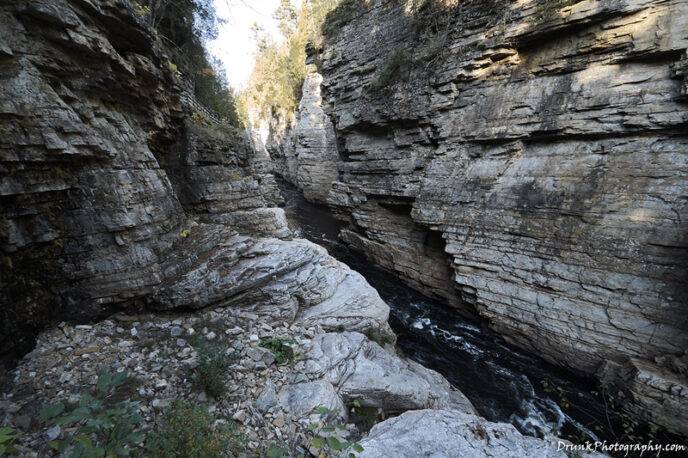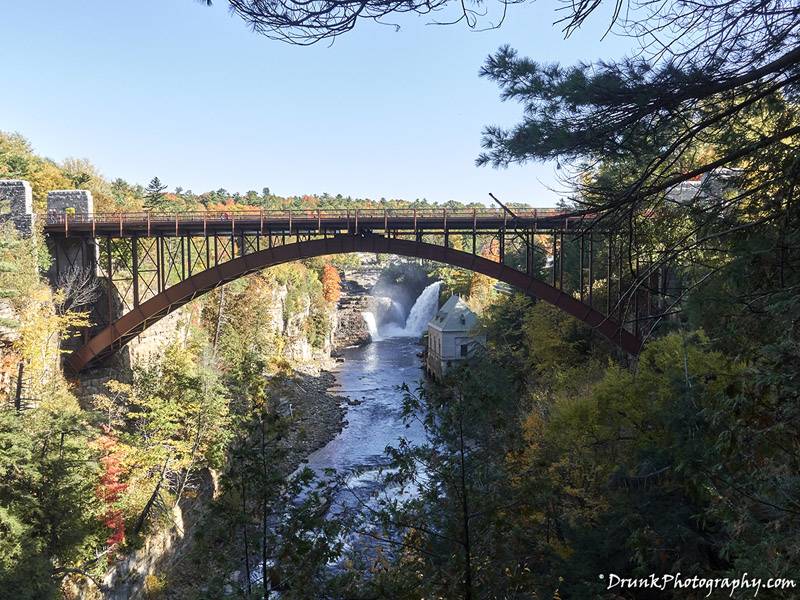 As always, the finished products can be found on the main site of www.drunkphotography.com.