Beringer Bros: Wine Hustle Kings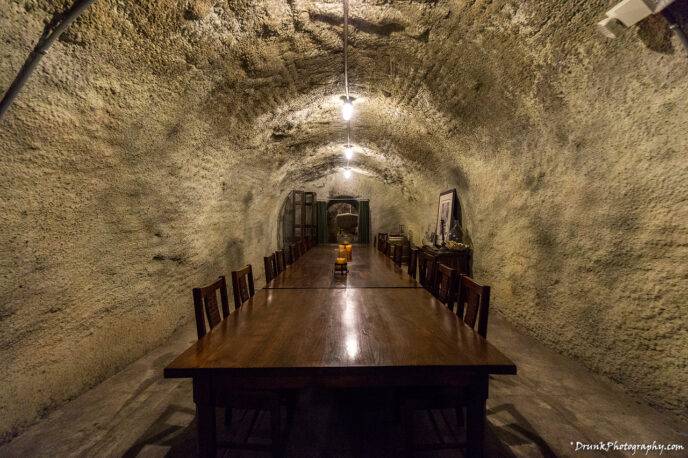 Beringer Origins
Out in Napa Valley, there is a very cool vineyard with a great story to its beginning, which I truly enjoyed learning about. While Napa Valley is filled with many other vineyards, Beringer Brothers is the oldest continuously running vineyard in Napa Valley, and served as another example of German-born business acumen. Jacob Beringer came all the way from Germany and just created this winery. He and his brother Fred knew about how to check to see if the soil was ripe for planting their grapes, a skill they had brought with them from Germany. They found the perfect location in Napa Valley. Beringer Brothers has been around since 1876, which means it is going to be preserved forever by the US, first because it's a state of California Landmark, and also the winery is listed in the NRHP.
True Hustlers
This claim of being the oldest continuously running vineyard is interesting, but if you consider that Prohibition was 1920 – 1933, and Beringer Brothers was the first winery to get tours and tasting going after Prohibition was over in 1934. A lot of other competitors were shut down, but not these guys. Being the slicksters that they were, the Beringers got around Prohibition because of the Bible! The Bible and Wine go together like peanut butter and jelly, so they had a federal license to distribute wine SACRAMENTAL WINE FOR RELIGIOUS PURPOSES! Good Lord! Brilliant! Hustlers!
Beringer Brothers were really "out of the box" thinkers and not just in business. They are rumored to be the first people to use a GRAVITY-based fermentation system to feed the needs of the US facilities, which they would do out of the top floor of their main building on site. They were already masters of this from when they did this back in Germany, at their Rhine Valley property. The grapes would be fermented, then they let gravity pull the juice down to the floor. Then, they started digging their own caves in the hillside, BY HAND, made the cellars they stored in, and use natural airflow to control the temperature of the caves. They knew they could keep the wine stored at or just below 60 degrees. Brilliant! They explained to me how they got the product up in the top of this building and would ferment downward, using gravity. Badass!
In the 70s, Beringer Brothers sold everything to the makers of the very tasty chocolate and strawberry milk drinks, loaded with high fructose corn syrup, complete with the silly bunny mascot, Nestle. 0_o LOOOL I guess everyone was high on something, in the 70s, but as Nestle came to their senses (after 24 years), they sold that off quick and exited the wine business altogether.
I had a great tasting of wine there, took some bottles to go and was very pleased. List of must gets that I got from sources, which I'll pass on to you:
'04 Private Reserve Cabernet Blackberries, toasty oak, mint, white pepper, cocoa, vanilla $115
'06 Napa Valley Private Reserve Chardonnay Hazelnuts, honeyed pineapple, poached pears, toasty oak $35
'06 Napa Valley Pinot Noir Cherry, raspberry, strawberry, sweet orange $25
'04 Howell Mountain Merlot Rich ripe black fruit, cedar, roasted coffee beans $75
The tour will have you visit Fred and Jacob's homes, the Rhine House with Victorian-style architecture preserved, rumored to be a copy of the house the brothers had in Germany, the caves, the gardens, play Bocce Ball and spend about 2 hours there, getting pissy on whine because they'll let you in the bottom of the Rhine House to get drunk. You can go see the Hudson House there, but you can't get in. The Hudson House was built by David Hudson, who was involved in defeating Mexicans and stealing California from them (ehem.. pardon me, "winning Independence from Mexico"), in the rebellion known as the "Bear Flag Revolt of 1846″. It's important to know that California was MEXICO back then, not the US, and Americans settlers couldn't own land in Mexico but knew that soil was GOLD to them, so Hudson was a big deal to them. However, his house was originally in the very spot that the Rhine House current is in, but Fred being the great character he is, decided the Hudson House location was in HIS spot, so he put it on some rolling logs, connected a bunch of horses to it, and rolled that Hudson House the hell out of his way, 200 feet. Then he built his own Rhine House right in its place. lol Isn't History Fun? 🙂
As always, the finished products can be found on the main site of www.drunkphotography.com.