Mirror Lake Self Reflection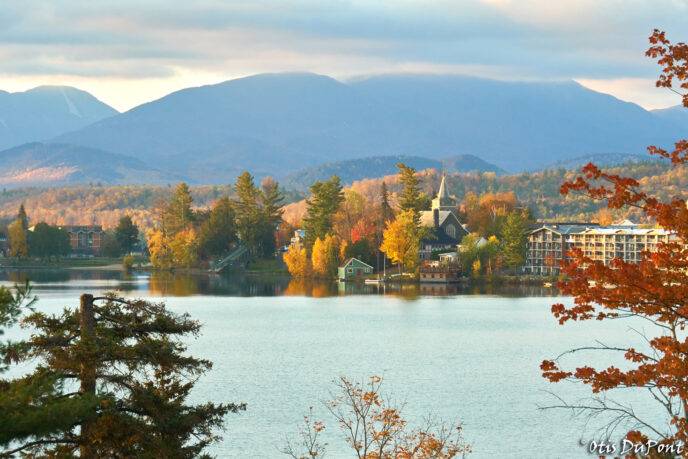 Reflecting by Mirror Lake
Ever been to the Lake Placid region of the Adirondacks, in upstate New York? No? Of course, you haven't, because most people don't know anything about New York aside from New York City. Well, 300 miles north of new York city, almost a straight shot up north, and about 5 hours of driving, you'll find yourself in the historic town of North Elba, the resting place of Abolitionists like John Brown. What's funny is that people have heard of the "village" they call Lake Placid, NY.  I even started this paragraph off talking about Lake Placid, when I really meant North Elba, the town, and not the lake because I found the lake to be quite uninteresting, as a tourist attraction. Went to the marina a few times and just thought "MEH", unless looking from a bird's eye view of the lake.
In reality, I am not even referencing anything about the actual lake named Lake Placid. Sure, the town is being named after it, and it's an "ok" lake to go out on a boat, from the marina, and explore, but really, it's just a lake that doesn't pop out to me. Lake Placid is really just a lake, but everyone refers to North Elba as Lake Placid, as if Lake Placid is the main attraction there, but really, in my opinion, the better lake to gaze at, is Mirror Lake, not Lake Placid. People, who tell me that they also have been to Lake Placid, keep telling me that they went to Lake Placid but don't remember it as I describe it. They don't even know anything about Lake Mirror.
Mirror Lake is located just a stone's-throw south of Lake Placid, and honestly, it is much more of a marvel than Lake Placid is. For starters, all of the good shopping, liquor and food is centered around Mirror Lake, not Lake Placid. The best and most expensive hotels are located near and on Mirror Lake, so clearly Mirror Lake is the real gem of Lake Placid. You can freely walk Lake Mirror lake, take a nice calming and possibly romantic walk around it all year around, but it's really beautiful in the fall. Many people just go out and hang out by Mirror Lake, catch a moon rise, or fish in the mornings. I'm not sure what kind of fish is out there but I saw people out there fishing. This 124-acre lake is a not so hidden gem, that doesn't get the press it deserves.
People immediately head over to Lake Placid and then are underwhelmed because it looks like just about any other body of water. Mirror Lake, as you can probably tell from the pictures posted, so far, lives up to its name. If you can catch a view of the lake when the water is pretty calm, you'll understand how it got its name, everything looks reflected back at you, as if the lake is an actual mirror. If you ever get out there, reserve a hotel the is on the water, and a room facing the water. This makes for some beautiful sunrises and sunsets, even on days that are not clear outside. Just to sit back and watch such simple things, which are considered "boring" to my fellow New Yorkers, gives me such chills.
Waking up to the foliage is a beautiful site at that lake, when you are in the season of fall. You just want to grab a cup of joe in the morning, maybe an apple cider donut, or hot chocolate, and just sit on your room's balcony and day dream off into the foliage. On a day that is not sunny, what is really beautiful, is that with gray and gloomy skies in the background, the colors of the trees and buildings really scream out at you. It only takes a little bit of light to make the surrounding illuminate. Even at night, you can get a beautiful scenery if you shine artificial light at the surrounding trees. You can spend a whole day at this lake and just be in awe and total relaxation.