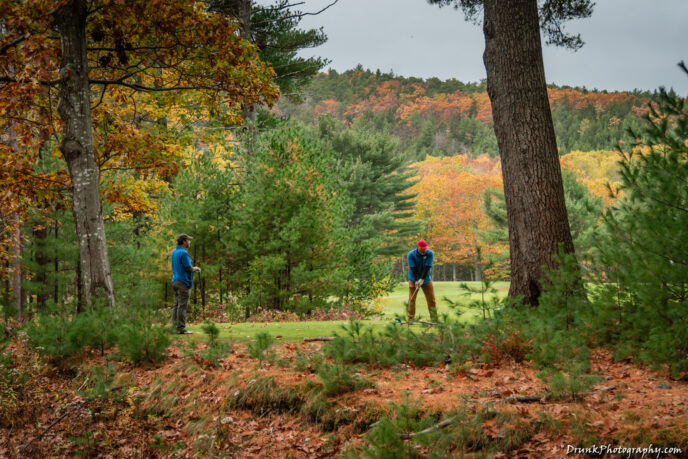 DON'T FALL OFF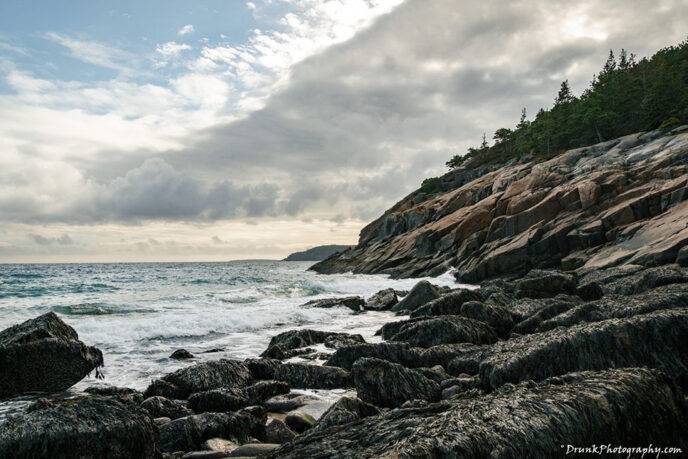 Ever heard "Autumn Leaves" by Nat King Cole? Good ole' Nat King Cole! You really should check out the classics, for true beauty in the art of singing and message conveying. Really simply poetry, excellent song significance and especially fall. I made an Instagram story, at the start of FALL and a LOT of people commented to me on that post, none actually getting the significance of the song, but here are the lyrics:
The falling leaves drift by the window
The autumn leaves of red and gold
I see your lips, the summer kisses
The sun-burned hands I used to hold
Since you went away, the days grow long
And soon, I'll hear old winter's song
But I miss you most of all, my darling
When autumn leaves start to fall
Since you went away, the days grow long
And soon, I'll hear old winter's song
But I miss you most of all, my darling
When autumn leaves start to fall.
-Autumn Leaves by Nat King Cole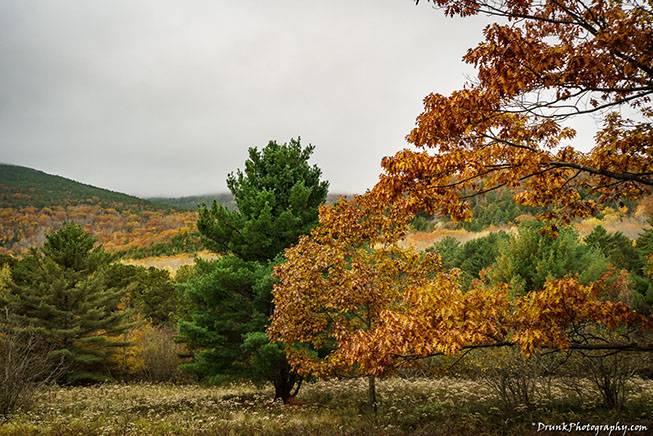 Well, I can't say that NO ONE got the message, because a few did, all of whom were females. This being "cuffing season", I got a record number of visits to my IG page (ADD ME WHILE YOU'RE HERE ) from ladies I know- and before you get fresh, don't assume I've BEEN with them. But as it relates to the topic, they are mostly former potential "matches", doing the Kevin Samuels' "HEY BIG HEAD" check-in ladies do during cuffing season. These ladies get the significance of the season and song 100% so kudos to them. Fall is the official end of Summer, and the "warm up" to Winter, quite literally. When Fall sets in, people get mentally depressed, because you get less sun outside, the weather is much colder, and that makes people want to go indoors. You think I'm joking, but I've known this secret for a very long time, and most notably with WOMEN, especially women whom I have been dated. It's because of having these kinds of long-term relationships that I even bumped into this connection between fall and depression, especially since I LOVE FALL and couldn't get these ladies to enjoy the scenery, as well. I saw it happen to the ladies, I saw them change up the attitudes, and I can now clearly say they were dealing with depression. The study that depression and fall are linked, which has a greater impact as you become more adult, can be found here: CLICK FOR THE SCIENCE ON IT.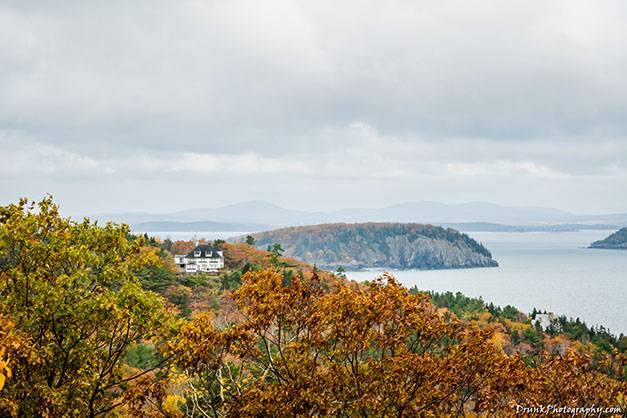 The nature of the conversations with this lady friends was the "check-in", among FRIENDS, which mostly consists of checking to ensure people are mentally on the right path, and that spirits were all up. Like others, for sure, there were those calls from those who want company during the cold nights of Fall and Winter, but that's not my thing. Many ladies no longer can go out and show off the bodies openly, because it's too cold to do this, and that brings hit to attention seekers!!!! We live in a society where social media makes girls want to kill themselves because of the sexual pressure to "perform" on social media, which is a pressure created on them by other women! FACEBOOK CLEARLY KNEW THIS. So now think about this, you can't get outside like you want, or you don't WANT to go outside, in Fall, can't show off the bodies because you're covered up, and that increases the likelihood of you getting on social media and dating apps – mind you, IG is the number 1 dating app unofficially- that's a DOUBLE DOSE OF DEPRESSION! Holy crap, just think about this! You're too depressed to go outside and you're too depressed to get on social media, which spikes when you're indoors. You are damned if you do and damned if you don't, but to mentally hold yourself down and then physically follow that up is sad. Sitting around watching TV all day, or steaming anyway, and eating junkfood because you're a stress and lazy eater… NOT A GOOD COMBINATION. So, I've been trying to get my people off of their butts, but unfortunately, people I try to convince, they're not interested in this 'BORING' type of trip. Then again, I'm in the group of dudes that these current ladies today (who resemble some of my friends) find the least desirable type of man to be with, out of a: Drug dealer, scammer and a regular guy who works a 9 to 5 (JOB). LOOOOL Solo travel, it is!!!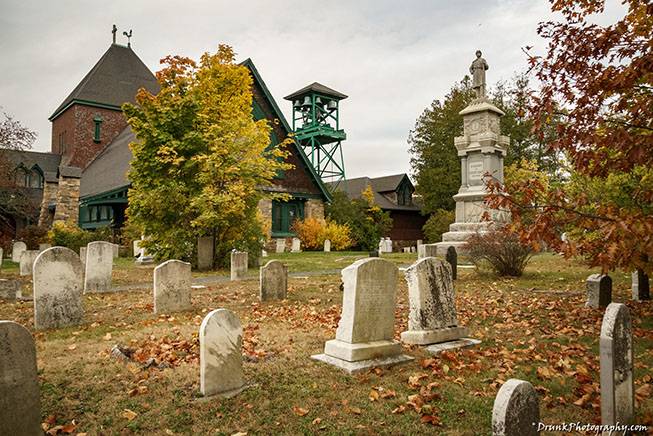 Now add in the check-ins when you're lonely and you can see that our ladies are not in a good space, mentally, and quite honestly, should not even be dating without going to get their heads checked by a shrink. Many ladies go looking for cuffing season because it's a distraction from depression, and when you're too far down the rabbit hole, you'll just shutdown on everyone. Depression can do that and at that point, you can't reach that person. You can't even do a check-in on them; they're lost until they get their own lives together. You just pray for them. I do offer them chances to come out and release, scream at some trees if they need to, anything to let go of that stress, but to no avail, can't reach these people who think they have it all together and clearly don't. The check-ins that happen with me are mental check-ins by my people, people who want to try to get in fall foliage as therapy, want to know the spots I go to, love the photos I shared, just a really good vibe. I love that and I welcome those check-ins over offers to connect to do the nasty until Spring and then ghost the other… and that is what NY people do, they bang until Spring then disappear on the other person. I can tell you because it's happened to me, previously, by ladies who use you until they're through their depression. This is why I'm more aware of the ills of cuffing season, combined with the depression start to Fall, than most men. You can be used as just a tool to get a lady over this hump of depression for the next 6 months (Fall + Winter) and it's why most women today are coming to you with a history of "my longest relationship was 6 months" which are mostly in these months until Spring time– ewww PASS! All I can say to you other dudes out there is "suit up while you're boo'd up, and keep your head on swivel to get your loot up!" You heard??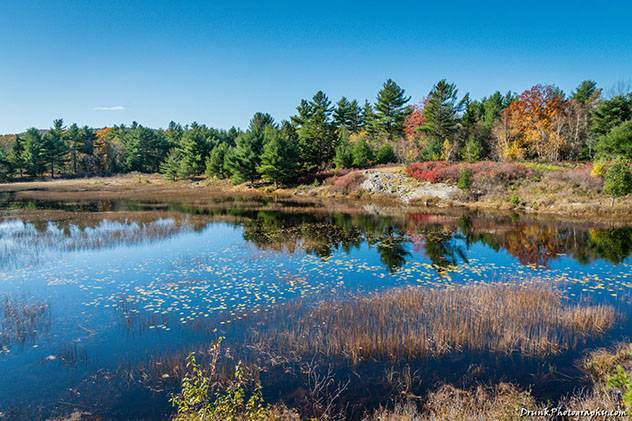 What does this all mean? A few of the check-ins were about why I promote SOLO TRAVEL so much, on IG and this site, and what that means if I get in a relationship. Well, I'm not in one, so what does it matter, and why would it matter if I did find a relationship? These ladies tried to take my head off with their comments, saying that I'm selfish with my #solotravel tag over abuse. LOL I got that whole idea from multiple female solo travel personas that I know, after laughing with them about how men can't take solo travel or else, they're seen as losers and psychopath killers!!! Seriously, ladies look at solo travel men as potential murderers, but themselves as saints and free spirits. LOL There are whole avenues of marketing dedicated to FEMALE SOLO TRAVEL. There is nothing for MALE SOLO TRAVEL. Lonely Planet, Frommers, TripAdvisor… have whole marketing plans ONLY for female travelers, and NOTHING for male solo travelers, because it's ILLEGAL, or something. Men think this way too, you have to take a MAN-VACATION with the immature boys, put your relationship in jeopardy on those trips, your lady will ALLOW you to do that… but you cannot go by yourself, no, you're a LOSER. SMH Women do solo travel, it's considered spiritual awakening, self-love, brave, and anything else positive you can think of. Double standards in travel are wild. My friends think I'm psychotic for doing solo travel, amazing.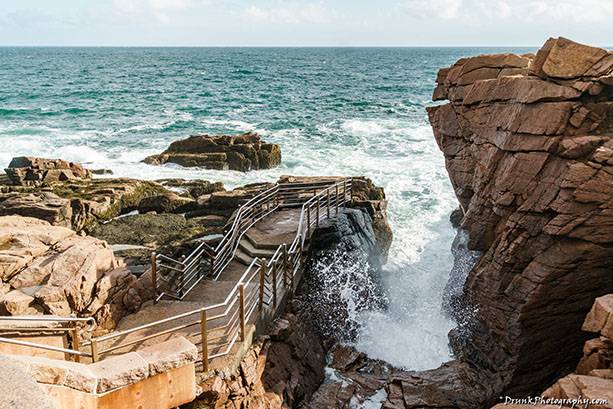 The last point the check-ins were getting at, was about the types of photos I post online, which they ALL said that women like themselves DO NOT LIKE (e.g., nature, adventure, hiking). They wanted to see European sculptures and selfies with art by people who colonized Africa and the likes. Apparently, they claim that my style of vacationing seems to purposely be chosen because I know OUR ladies don't like such vacations to nature, and it seems like I want to distance myself from people. Well to be truthful, they're correct on the point about getting away from people, which leads to my happiness. LOL Hear me out, I get that Fall is depressing to people, but it's my cue to kick it up into high gear, get outside while I can, and enjoy NATURE and just living life- yet I could not convince ladies of my ilk (e.g., African descendants, Latinos in USA) to ever want to join or even appreciate nature. Why? Because as dating sites concluded, and I already knew, ladies of my kind do not see vacations, to experience nature, as exciting, it's actually considered boring to them!  Ladies from the other side of the spectrum, however, love trips to see nature and live for leaf peeping. Take trips to these areas, as a single man, and have a look for yourself, gentlemen. You'll be lucky to find a free hotel room in an area you find to do leaf peeping at, that's how busy it is. Your next wife might be at these destinations if you keep your eyes open, and I see it, trust me. I'm not going to hold you if you do, do you gents.  What's funny is the ladies who stereotypically would be aligned with me, are only interested in seeing European tourist traps they can get likes by posting on social media, to demonstrate how assimilated they finally are, to another city exactly like the city they already live in, or to a beach. That's it and THAT I find BORING!  If it won't get clicks for the selfies they take in those spots, these ladies don't want to go. Their vacations are about "look at me", which I hate. SMH. Thus, leaf peeping is boring to my own folks. Well, what else are they doing with their depressing pandemic Fall time, then, sitting on their butts?  I try to get people motivated to take these trips to see nature, during Fall, to help with depression, and maybe take back some pictures that they can make desktop photos with, as some couples have told me they've done with my pics and their own. Fall is my time to BATTLE any possible form of depression.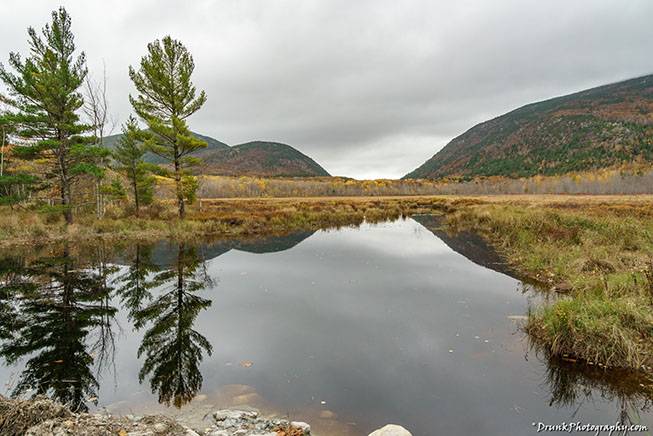 For me, this year, I was out in Maine (and a few other spots), getting my money up, and took a trip to Bar Harbor after. I waited for the end of the tourist rush and tail end of peak season (which was just willy this year because weather was wild), less people in my face means better shots! I like to hit nature and do some hiking and biking while enjoying nature, that's how I experience fall, but how many city-folks want to go workout in nature? NOT MANY. Drunkphotogrpahy.com is about me hitting places by myself, mostly, because others who share the same features as myself don't want to do anything to work on themselves. I hit Maine to bike over 50miles, in 2 days, in some crazy biking trek through Acadia National Park, and didn't even get to scratch the surface of Acadia National Park. I barely got to do even all of the sites in the south east of the park, man, I was feeling the workout vibe and lack of depression right there. I left Maine completely depleted of energy but completely filled with fresh air and a reminder to remain FREE in life. I have receipts! So, to my check-in detractors, I showed them my bike-n-hike paths and links to my shared 360 videos of the vacation, and they all said a form of " NAH! I'm not biking and hiking 50 miles nowhere!!!!". EXACTLY, ladies. It takes a special person to want to vacation with me, and our folks just aren't about it! Thus #solotravel is a popular tag for me and I want more men to absorb it.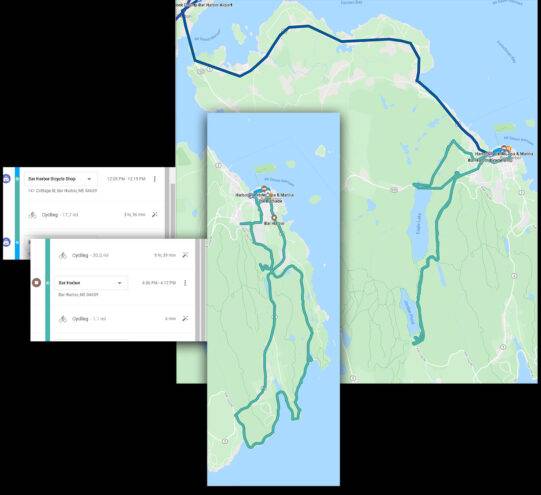 Oh, the point of this, and the fire back I did for these ladies doing their yearly check-in on me, was why they see so many men like myself, going their own way or doing the cross-over in serious relationships (if you know you know). While out and about this fall, I kept track of men who resembled me, and more importantly, the ladies they were with while doing these trips I take, and it's a consistent pattern 95% of the time, and not once did I see anyone with someone who looked like themselves. These dudes looked "ashamed" half the time, when they saw me coming, put their heads down as if they thought I would judge them, but I was not judging them. If anything, I solute them, because FINALLY, FINALLLYYYYY, I get it now, guys). Me, though? No lady with me, just doing my own thing solo has become my norm so I can fully enjoy my trips. Like those leaves, some people come and go, but I cannot miss Fall for myself. I tried to bring folks with up me, help promote mental health during Fall, but my folks don't want to hear it, they're so strong, they're so brave, they'll figure it all out by themselves- their sentiments not mine. These people somehow punch DOWN on those who are there to uplift, which is the irony of that statement, circle got smaller, everyone can't go. This year was the time I finally made peace with my folks falling off on me, so they'll have to be so brave by themselves this Fall and you have to let them blow in the wind through the woods, leave them to the wildlife out there. These other folks die off like the leaves on the trees Nat King Cole spoke about, by fall, but the difference here is I know that Spring brings bloom and boom, more leaves, fresh leaves, it all smells good and new again. And maybe a newly formed version of the foliage will show itself the next time around, and you will see its foliage in all of its beauty and glory, but if they cannot see the imperfections of Fall also represents beauty and change too, like a shedding of the imperfection, you just have to let them fall wayside and die off. For now, though, I'd rather just do solo travel, and YOU, fall back.
As always, the finished products can be found on the main site of www.drunkphotography.com.