Airing it out at the Termas de Papallacta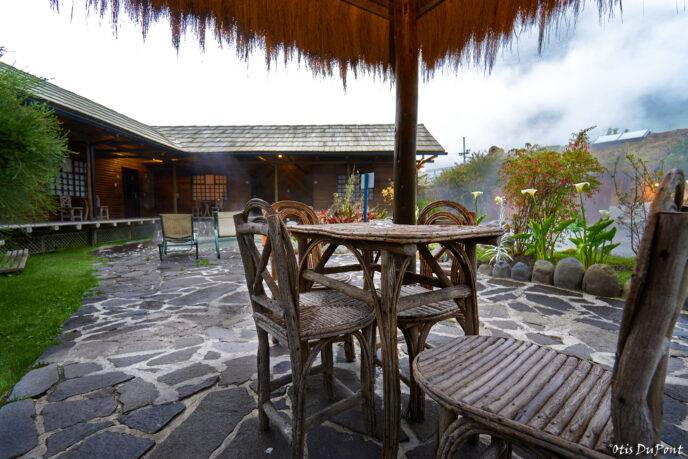 If you ever make it down to Ecuador, around the Quito area, about 40 minutes south of the city is a town called Papallacta. It's a small town in the Andes mountains that is known for its use of Hot Springs, or "Termas", as it's called in Spanish. Actually, this area is so famous, if you just search for this term "Termas de Papallacta", you will see many adverts for the services this area will offer you. Since you are close to Quito, you shouldn't miss this particular area's offerings.
Look Ma, no Sulfur!
When I told people about this place, they were saying "YUCK" because they know the Hot Springs from back at home. In our US national parks we have Hot Springs, the holes in the ground with geothermally boiled water shooting all about, but when people hear that I like to go bathe in the hot springs in Ecuador, they immediately think of themselves bathing in smelly sulfur like substances with the smells they experienced at some of the national parks. Then they don't even want to come and try Termas de Papallacta because they don't want to go around smelling like a skunk. This is not the same, this is the water that is boiled, not the sulfuric offerings from the ground. lol You will smell excellent after this. This is mostly why I was promoting this place to people, you do NOT have the smelly sulfur smells from like Yellowstone National Park, and I was completely surprised by that.
The other thing people were worried about was whether or not they'd get burned to death. That's actually something that can happen in some of the hot springs that do exist around the world, but these are maintained and deemed to be safe. It's like a natural hot tub, except without the chlamydia. You get into one of these pools and you just feel like you're in a new universe somewhere, buried in an enclosed mountain location where you can't see the rest of civilization, only the cliffs of mountains (if you're lucky), and STEAM everywhere. I was dripping wet while walking this place, it just purified the whole body without even getting into the hot springs, just walking the grounds! If you have any kind of problem, this place is sure to burn it out of your system. I used the private pools, of course, because I'm a Diva-ass dude! Your body's underpinnings will thank you later, trust me! Just grab a spot and meditate as we all did!